Bosch Free Withings Activity Tracker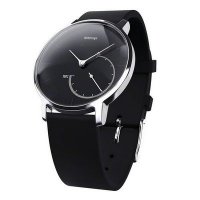 Get Withings Activity Tracker Watch*, delivered directly to you, when you buy selected Bosch professional power tools.
We have offers on 5 professional power tools with Withings Activity Tracker Watch.
Once you've purchased one of the tools on offer, it's easy to collect your cash. These 3 simple steps should take less than a few minutes on your Smartphone
1. Download the FREE Bosch Toolbox App via Google Play Store or iTunes app store
2. Create a simple profile
3. When prompted by the App, take a photo of your purchase receipt on your smartphone and email it via the App (note: your receipt must be for one of the products specified in this booklet, dated within the promotion period of 1.06.2017 to 31.12.2017)
There are no products matching the selection.